Genre: Coming-of-Age Fiction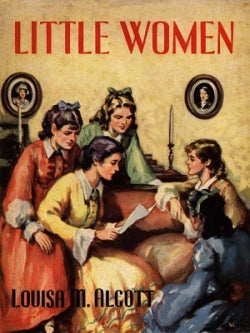 About the book:
This book is one of my recent reads. After a lot of recommendation from fellow bibliophiles, I picked this book. Four sisters live with their mother, and the story revolves around how they grow up from girls to being ladies. The book is not only about love, romance, or family – it's about their aims, goals, emotions, and attitude. Each sister is unique in their own way, and every girl will definitely relate to one of the sisters in some way or other. I am not a big fan of coming-of-age fictions, but this one is just so perfect.
Memories:
I was writing a blog post on classic novels for a client, and this book was heavily recommended by many. When I finally did pick it up and read it, I was feeling so bored. However, with a little motivation from a colleague, I decided to deal with one chapter at a time. While the book was a slow read for me, in the end, I am thankful to have read this.