Hi, folks,
Today on the review table we have a newly released book "The Four Patriots."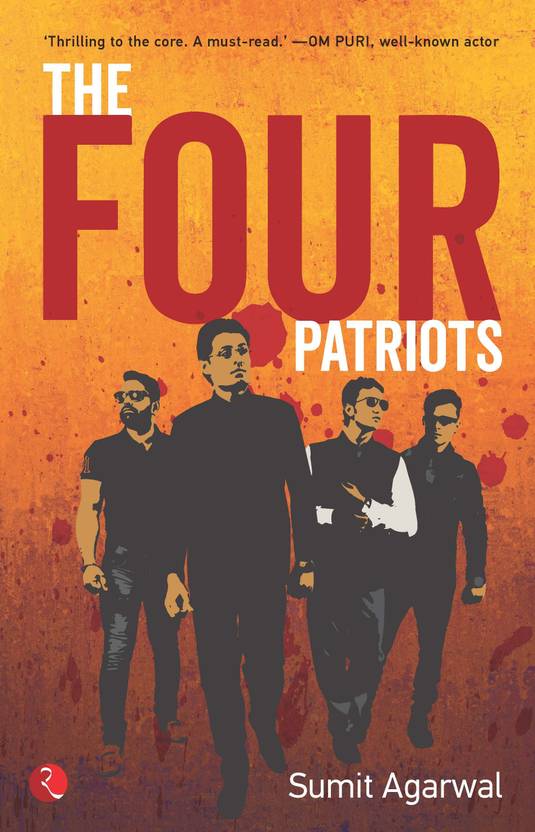 Book Blurb:
Varun, a NRI software engineer, loves Alisha.
Salman, CEO of Coffee Moments, loves Mahi.
Raghav, a virtuous politician, loves Neha.
Aditya, an altruist businessman, is married to Prachi.
Destiny invites them to step out of their comfort zones and fight the devil that holds their country captive. Will they choose country over love, comfort and success? Will they enter the Chakravyuh, intricately laid down to ensure their destruction? Will they come out of it alive and win back our lost pride?
Buckle up for a roller-coaster ride into the lives of these four young men who are out to change the system which could not be changed in the last 70 years of independence. A story fraught with romance and patriotism. The story unveils how the four patriots ( our protagonists ) fight against terrorism, corruption, naxalites, poverty and many other problems, apart from the web spun for their destruction by their rivals ( the villians ). Against all odds, they come out victorious, ultimately bringing glory and pride to our country.
Stri's thoughts on the same:
I read this book while it was still in its editing stages. The story was quite gripping and interesting. Unlike other typical tales, the debut author has tried to create a thriller in quite an unusual environment. While the story by itself is strong, I feel the narration could have been a little less dramatic and more tightening to keep the readers engrossed.
WOWS:
The story is different, interesting, and thrilling till the end.
The characterizations are strong and powerful.
The book is fast-paced.
OOPS:
The narration could have been better.
I've read the unedited version of the book, so I cannot comment much on the grammar and language flow. If the book blurb interests you, you can buy the book from here.
~Love,
Stri