Hi, Folks,
On the review table today, we have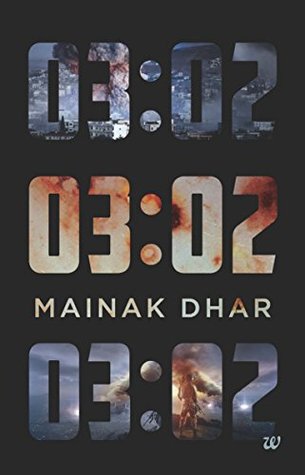 Book Blurb:
At 03:02 on a Sunday morning, the world as we knew it came to an end.
Mumbai suddenly went black — no electricity, no phones, no internet and no working cars. It was as if someone had turned off the master switch of our civilization, turning us back hundreds of years overnight. We learned that it was not just Mumbai, but much of the world that had been impacted.
We also learned that it was no accident. A deadly enemy was behind it. An enemy that was now in our midst, seeking to conquer us and destroy our way of life. This is how our war for freedom began. A war that was to be waged not on the borders or by the Army, but in our homes and streets, with us as the soldiers.
My review:
When writers melon had this book for review, I immediately applied for the same as the book's blurb was promising.
Recently, I started liking Sci-Fi in both books and movies. To be precise, only recently I started reading and watching that genre. When this book blurb came across, I was expecting it to be a good Sci-Fi thriller.
The book was indeed thrilling. It was a page turner. However, the book was not a pleasant read. If you prefer reading dark thrillers, then this book is something that you might like.
That being said, the gripping narration fails pathetically after 100 pages.
WOWs:
The story was well-crafted and well-narrated, at least for the first half of the book
The characters are strong, and the story doesn't go off track.
The story is so realistic. Although the plotline is far from reality, we can feel that the story is so real.
OOPS:
It feels like the author struggled after a point to narrate the story clearly to the audience.
The romance scenes were force-fed.
This book is a classic case of a novel, which has a gripping beginning but just an average climax.
Do I recommend? Yes. Worth a one-time read for the story and characterization
Rating: 3/5
Book given by Writers Melon in exchange for honest review.
~Love,
Stri