Hi, Folks,
I am participating the Chennai Bloggers Club – Blog Tag 2015. This is the third TABLOG/BLOG TAG conducted by CBC, and it is my second time participation. The whole concept behind the BLOG TAG is to choose a common topic among various bloggers and write about it in form of a relay. I am glad to accepted the tag from Prason Christopher Robin, aka Chronicwriter, who is also one of my favorite bloggers and a really wonderful person. The topic chosen is CHENNAI – A BLEND OF THE TRADITIONAL AND MODERN, and here is my post: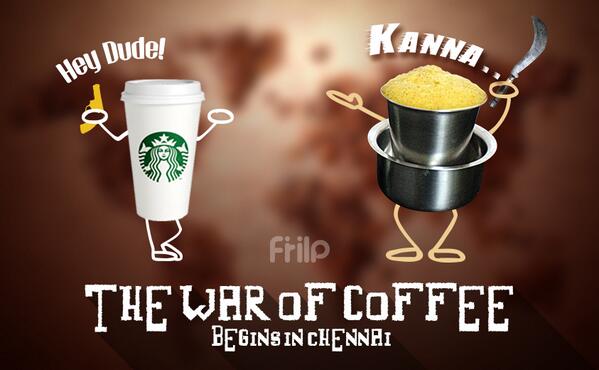 Madras – The name has a weird connection with me. Well, not just with me but with every single person who lives here. Right from the steaming hot filter coffee that accompanies the Pongal and Vada of Rayar's mess to the oozing beer in 10 Downing Street, Madras has it all. Name it, and you will get it here—this is the simple funda of Madras. Having lived here for, one year shy of a quarter century, I have grown to love this place like how I love my mother. Waking up to the morning sun in the Marina beach to dozing off in the daintily lit Parthasarathy Temple streets, I literally find heaven in this place. This is a place where tradition meets trend. I witness Madisar-clad women drawing rangoli in front of their apartments while I jog around in my tracks.
Also, this is the place where everyone is kith and kin. The street named "Pilliyar Koil Street" will abode Muslim tenants, while a street named Wallace Garden can have Brahmin occupants. Being in Madras, I learnt to celebrate Ramzan the way I celebrate Diwali, for I live in a place with Big Mosque at one end and Parthasarathy Temple in the other. Above all, for a foodie like me, Madras is indeed a second mother. When I feel like eating Gujarati food, all I do is to go to sowcarpet. If I prefer Burmese, I go to Parrys, north Indian to Rajdhani, EA, South Indian to HSB, Mylapore.
Not only food, but the place has a style of its own. Traditional saris in Rangachari to that tube top from Globus, Madras is a place to buy it all. Last but not the least, for every bookaholic; Madras is the place that you should definitely be in. Engineering to Erotica, Technical to Thriller, Fantasy to Feminism, name it and you will get it in the streets of Madras.  Madras gives you all, the satisfaction of the beach waves caressing your feet, being able to call strangers as Anna, Akka, Mama, machan (relative names). You can take a Madrasi out of Madras but you can never take Madras out of a Madrasi.
Note:
This post is the prize-winning post for #Madras375 event conducted by QuillOnParchment.in.
This post is shared on my blog for the Chennai Bloggers Club (CBC) – BLOG TAG 2015.
As I am the person who is penning the ultimate post of this TABLOG, I am linking the post back to the person who wrote the pilot post, SUSAN DEBORAH, another favorite blogger of mine and a sweet person.
~Love,
Stri