Hi, Folks,
Thanks to Gaurav for a signed copy of this book. I received this book today for review from Reader Cosmos, and I completed this 151 page fiction novel in 90 minutes. Despite having a headache and feverish feeling, I couldn't put this book down, thanks to the topic of this book RAPE. I was very much interested in this book, as soon as I got it.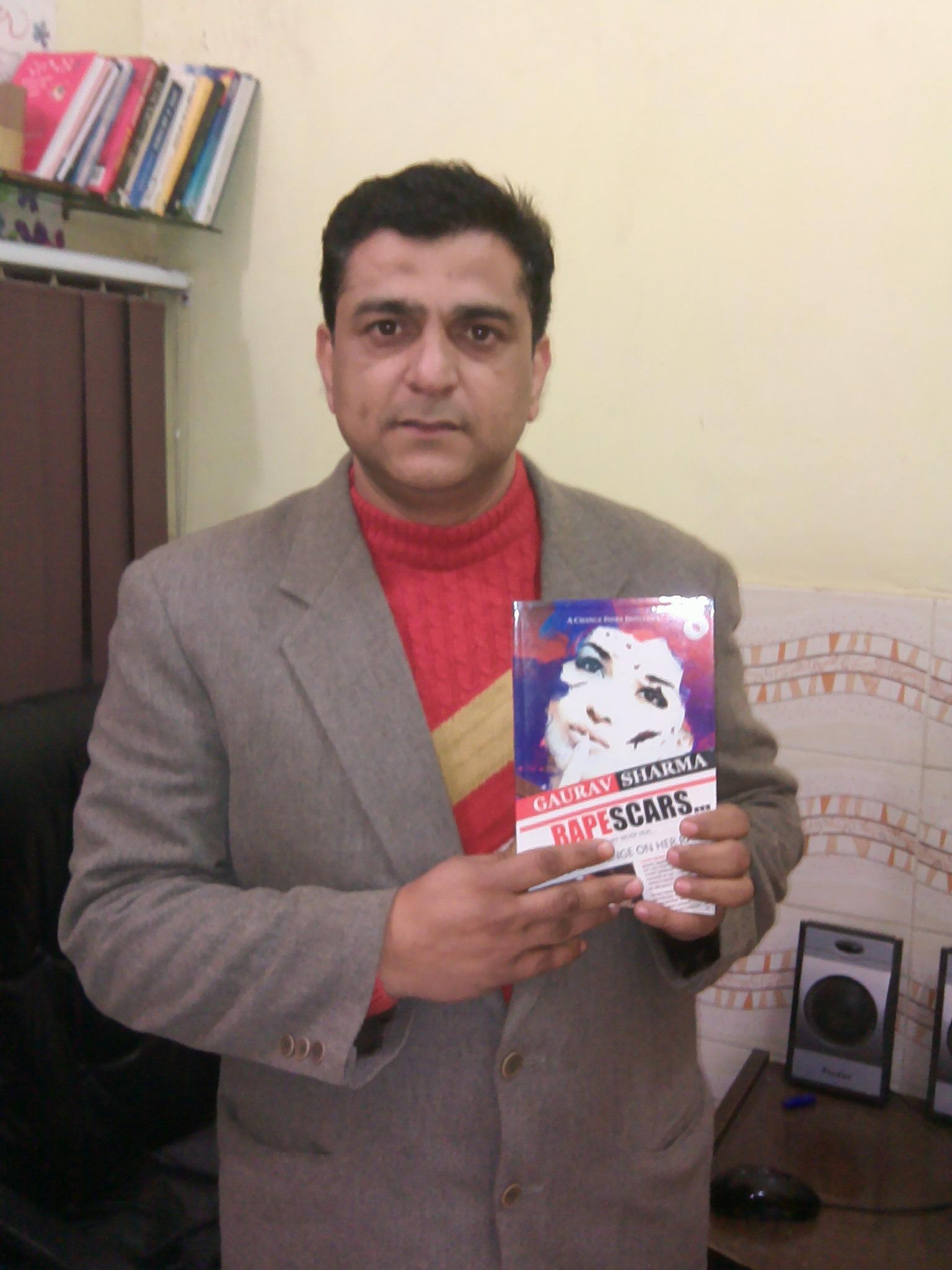 Plot: Akriti, a sweet nineteen year old gets raped by a person she trusted the most. Her complaint isn't easily accepted at the police station. Thanks to her father's influence, she gets to place a complaint and move forward with medical examination where she is subjected to the gory 'two finger test'. If that wasn't enough, her reputation is scarred in courtroom. Finally, when it is time for judgement, she requests a plea. What is it? And why is it made? Was she successful?
About the Author: Gaurav Sharma is a mathematics teacher by profession and a writer by passion. His first novel was Love @ Air Force, and this is his second novel. He lives with his wife and two kids.
My take on Rapescars: A welcome relief to the conventional fictional writing, this story is a bold attempt to focus on the most bold and vital topic of the country today – Rape. Gaurav has managed to pen the dialogues in a powerful and bold manner. He had done justice to a realistic topic in a fictional storyline. From the prologue to the courtrooms, the story just moves in a haphazard speed that kept me glued through out. The characters were very realistic and the scenarios blend in well with the overall concept.
WOWS:
1. The genre and storyline is a huge plus.
2. The medical examination scenes and the courtroom trials were realistically portrayed.
3. The climax seems very powerful.
4. The writing style of the author added charm to the story.
5. The dialogues, especially of Akriti's mother and Seema, are very powerful that it gives goosebumps.
OOPS:
1. Certain sentences had minute punctuation, sentence formation errors/inconvenience. A better proofread would have done justice.
2. Although the climax seemed powerful, it wasn't logical. I am still not okay with the protagonist's decision.
3. After the courtroom trail till the climax, the story goes on a dead slow speed and it looks like it was rushed to an end.
Rating: 3.25/5
Would I recommend it? Yes, do read to know how powerful rape scars are.
Bottom line: A powerful story seasoned with more powerful dialogues, let down by a hasty climax.
"This book review is a part of The Readers Cosmos Book Review Program and Blog Tours. To get free books log on to thereaderscosmos.blogspot.com"
~Love,
Stri
To get your books reviewed message here.